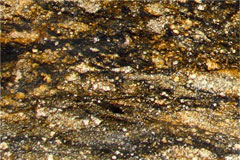 Granite is a common material choice for kitchen countertops because it possesses a lot of the desired characteristics of a functional and great looking work surface. Many granite colors are nearly non-porous and require little to no special maintenance. Most granites are also very resistant to scratching, which contributes to their superior longevity. When you add hundreds of available color and pattern variations, it's no wonder that granite has become the standard countertop surface option.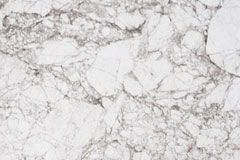 The classic elegance of marble is undeniable. Once reserved for sculptures and luxurious floors, stairs, and columns, this material is now often used for vanity tops, fireplace and tub surrounds, and other decorative surfaces. Although its elegant looks are often shown in high-end kitchens, marble is not the ideal choice for a busy kitchen. Even mild acids can etch marble and scratches happen quite easily. However, this weathered look is cherished by many homeowners.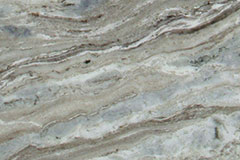 Quartzite is a hard, non-foliated metamorphic rock which was originally pure quartz sandstone. Sandstone is converted into quartzite through heating and pressure usually related to tectonic compression within orogenic belts.