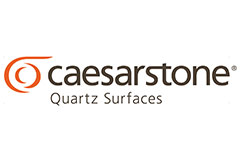 Caesarstone
Founded in 1987, Caesarstone was the pioneer of the natural quartz surfaces market. Its dominant position has been achieved through continuous investment and innovation, extensive research and development, highly trained personnel and an advanced market infrastructure. For more than a decade, Caesarstone has set new standards in innovation and craftsmanship and continues to set the trends in the industry. Caesarstone Ltd. has its head office in Sdot Yam, Israel and now manufactures quartz surfaces at three facilities in two continents – two locations in Israel and one plant in Richmond Hill, Georgia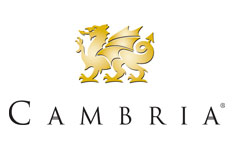 Cambria
Cambria surfaces are made of pure, natural quartz and feature unparalleled strength and durability—nonporous, scratch and stain resistant, maintenance free. Cambria is the family-owned, American-made producer of natural stone surfaces and the premier source for the most-expansive design palette in the world, established in 2000 with headquartered in Le Sueur, Minnesota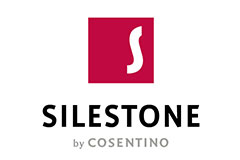 Silestone
Innovative and functional, Silestone is the leader in quartz surfaces and is exported to over 80 countries. Thanks to the extensive network of Cosentino, the brand has become the sales leader in kitchen and bath surfaces, creating a strong brand with an undeniable global reputation. Throughout its history, Silestone has expanded beyond home design to include commercial applications.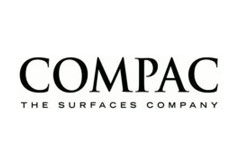 Compac
Compac, the surfaces company, is the leading company in Spain marketing high quality decorative surfaces. Founded in 1975, we were the first Spanish company specializing in the manufacture and distribution of marble and quartz surface coverings. Today we are a large multinational with 100% Spanish capital that has learned how to grow while preserving our flexibility and independent decision-making spirit.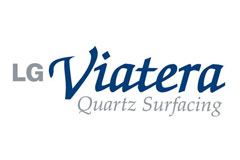 LG Viatera
LG Hausys America was established in 1988 at New Jersey and moved its head quarter to Atlanta, Georgia in 2009 along with demerger from LG Chem. LG Hausys America has Its regional office in LA, Detroit and also has production facility for solid surfaces near Atlanta. With its main business item of surfaces material (solid surfaces, quartz surfaces), flooring, Vinyl Coated Material and Sign & Graphic material, Automotive components, LG Hausys America and its 290 employees In USA are keep trying to provide the best quality product and service.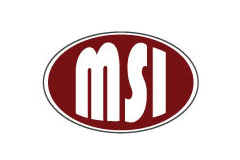 MSI Quartz
Founded in 1975, MSI is a leading nationwide distributor of flooring, countertop, wall tile and hardscaping products. Headquartered in Orange, California, MSI also maintains 19 distribution centers across the United States and Canada. MSI's product line includes an extensive offering of natural stone, porcelain, ceramic, glass and quartz products imported from 36 countries on six continents. MSI imports over 35,000 containers per year and manages an inventory of over 75 million square feet, including over 250,000 slabs of natural stone and quartz. In addition, MSI has purchasing offices in India, China, Brazil, and Turkey.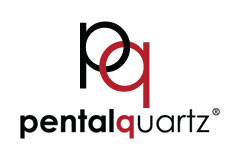 PentalQuartz
Achieve a look to last forever with PentalQuartz. Engineered from the beauty of natural stone and the latest innovations in technology, this surface provides an infinite number of design possibilities. Ideal for nearly any application, PentalQuartz is durable, versatile, low-maintenance, and long-lasting. Simplify your life with PentalQuartz and enjoy the peace of mind that comes from having made a smart, stylish choice.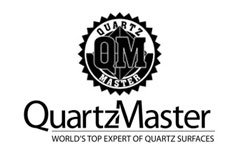 Quartz Master
Quartz Master LLC®, located in Bayonne, New Jersey, is led by CEO Edward Haddad and President Acher Cohen. We are an established, Quartz Manufacturing Company, that sells to Distributors and Fabricators. Our Quartz Slabs are the largest standard size slabs in the industry at 120" x 64". Our material is composed of 93% natural Quartz and 7% resin which makes it the hardest and most durable, non- precious stone, on the market today.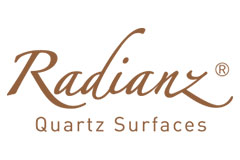 Radianz
Radianz, natural quartz was introduced to the high-quality solid surface market in 2009 and has been growing continuously in the market. Containing quartz mainly, it has been loved as a high-quality building material for its natural color and texture just like the ones of natural stones. "Noble collection" of Radianz, with the metal coating and extraordinary plastic, owns three-dimensional patterns and has earned fame among many designers and architects with its special design.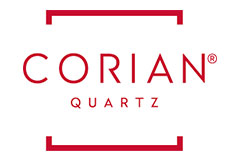 Corian
For more than 200 years, DuPont has brought world-class science and engineering to the global marketplace through innovative products, materials and services. Our market-driven innovation introduces thousands of new products and patent applications every year, serving markets as diverse as agriculture, nutrition, electronics and communications, safety and protection, home and construction, transportation and apparel.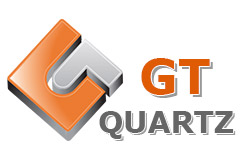 GT Quartz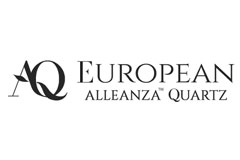 Alleanza Quartz
In keeping with the strong heritage that has been the heart of our company for over 27 years, European has designed and created it's very own quartz line and have named it Alleanza. Alleanza Quartz was developed by Italian engineers, using the most refined and highest grade quartz crystals, to meet our customer's requirements for a safer, greener, and sophisticated surface. European has an unparalleled commitment to quality, as well as a dedication to our clients demands, and we believe that Alleanza Quartz is the ultimate expression and true alliance of the two.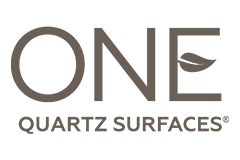 Daltile ONE Quartz
ONE Quartz is a composite quartz surface that has excellent durability and many options for your design.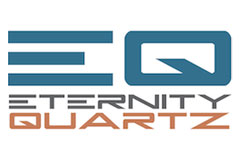 Eternity Quartz
Earth Stone & Tile, Inc. was incorporated in January 2002. Since then, we have used our entrepreneurial skills to successfully enter and compete in the market, establish a reputable share and maintain a continual growth. Our staff's in-depth knowledge of natural stone, along with exceptional skills to negotiate buying prices and terms, marketing, finance and business management have made us the recognized leader throughout the industry.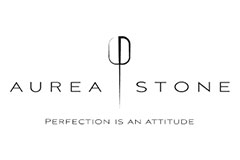 Aurea Stone
Aurea Stone brings together the benefits and durability of engineered stone, with the look of high-end natural stone. All these colors have been released after an R&D program and in-depth research all over the world, finding the best patterns to replicate.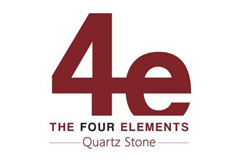 The Four Elements
The Four Elements is a stone industry group that is focused on building, promoting and distributing our business brands around the world under a long term and ethics paradigm. Combining the strengths and knowledge about manufacturing and distribution, in 2013 we founded The Four Elements, entering, initially, in the European Market and now starting into American and Asian economies. The company is managed by a team of dynamic professionals and experienced individuals who bring world class expertise to the Group. This adds significant strength to the company as it moves forward with its aggressive domestic and international expansion plans.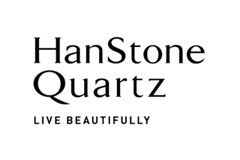 Hanstone Quartz
At HanStone Quartz, we are driven by the desire to make products that enhance life's journey. We recognize that surfacing is just one component of a successful project – a beautiful space that creates the backdrop for what really matters – and that's something that can only be defined by you.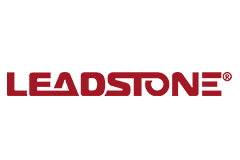 Leadstone
Leadstone®, is a quartz manufacturing company, that sells to distributors and fabricators. Our warehouses are located in Long Island City, New York, and Monroe, New Jersey. Our main product are quartz slabs, we have the largest standard size slabs in the industry at 126" x 64". Our material is composed of 93% natural quartz and 7% resin which makes it the hardest and most durable stone on the market today. In order to provide quartz products with the best quality and service, Leadstone offers a wide selection of products that are innovative, affordable, and accessible from a single supplier. Stain, heat and scratch resistant, Leadstone surfaces allow you to design the perfect interior environment whether it's a kitchen counter or a bathroom vanity top.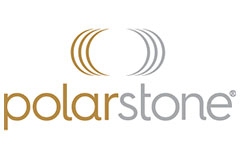 Polarstone
Polarstone™ quartz surfaces primary focus is skillfully combining timeless marble patterns with superior quartz technology. Our product pairs durable quartz surfacing with perfect marble design. This results in greater application for the use of marble without compromising aesthetics. Our unique Chencor Machinery produces natural, marble-design quartz surfacing. This proprietary, quartz mixing and resin vibro compression technology creates greater density and wider color range quartz surfacing. The final product shows three-­dimensional marble veins changing in shape, color, and size throughout each slab while achieving the identical natural translucency of marble. Our marble design quartz is unparalleled in beauty and performance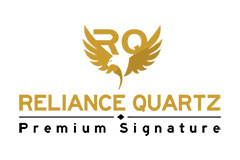 Reliance Quartz
Reliance Granite & Marble, Corp. has established excellence in the quality of stone and service it provides to its customer. We stock, at our state of the art warehouse located in central New Jersey, premium slabs and tiles from all around the world. Our knowledge and expertise along with our esteemed reputation around the world, has given us the power to purchase the best and highest quality materials. Reliance Granite & Marble Corp. is a professional and dedicated company engaged in the import and wholesale distribution of the natural and Engineered Quartz stone.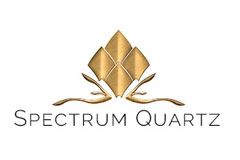 Spectrum Quartz
Hirsch Glass designs and produces beautiful art glass tiles and mosaics. As a respected industry leader since in 1992, we strive to create the best products by pushing the boundaries of design. Trusted and counted on by homeowners as well as professionals in the fields of design and construction, our history of innovation has led us to next evolution in kitchen and bathroom design. Introducing Spectrum Quartz. Staying true to the product and customer centric values that have made Hirsch Glass successful, Spectrum Quartz features three captivating collections and over 40 quartz designs. From classic to contemporary, Spectrum Quartz is ideal for any interior surfacing application.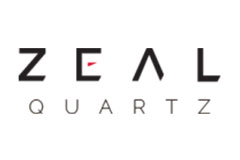 Zeal Quartz
Life is passion. Passion surrounds us and resides in everything we strive for, reach for, and accomplish. Mankind´s great achievements have been fulfilled by those who raised their zeal to the extreme. Enthusiasm is the engine that powers the world to endeavor to gain what we love and dream. Enthusiasm feeds sensations, which blending among themselves inspire us to gain even more extraordinary goals and results.